AY Academy Virtuoso Course Winter 2017 Review
AY Academy Virtuoso Course Winter 2017 Review
The fourteen-day AY Academy Virtuoso Course was brought to a successful close on 5th February 2017.
During the course, five young musicians selected from all over China had the rare opportunity to enter the core of British performing arts education and private education. They visited top institutions and private schools and AY Academy's local students' homes. They learnt musical skills with Royal Academy of Music professors, they discussed studying method with public school students, they compared notes with students at Royal College of Music, they exchanged views with AY Academy local students and parents and they talked about I Ching with my student and friend - Her Royal Highness Princess Alreem. During the process, they harvested knowledge and confidence, gained perspective of British private and performing arts education, explored self potential, inspired new passion for learning, broadened horizons and vision.
As the organiser and Artistic Director of AY Academy Virtuoso Course, I am fortunate to have witnessed the students grow into more rounded and mature musicians, I am truly proud of them.I hope this all-round, in-depth, close-up and exclusive learning experience will be, for the students, the key to the door of a life full of art and beauty.
-- 袁雯雯 |Amy Yuan

Royal Academy of Music Model of Learning
Every student enjoyed two one-to-one masterclasses with Royal Academy of Music professors. Royal Academy of Music alumni accompanied students for the entire Virtuoso Course to offer them advice and guidance. Course students benefitted hugely from the masterclasses and the mentorship - they learnt a variety of techniques, felt the joy and achievement from taking care of each note. They learnt that technique is important, music expressions are even more important. The end goal is not just playing the instrument brilliantly, it's bringing the music out of the instrument they should strive for.
In-depth Experience of Top British Private School
AY Academy Virtuoso Course visited St. Paul's Girls' School on three separate days. Course students met with school students, talked about the differences and similarities of their studies and lives. Course students joined in rehearsals of school orchestras and sat in music and moral classes. On the school's "Chinese Day", Course students' performance of Chinese piece 《Defend the Yellow River》 at the school assembly won rounds of applause, Course student Hanyue's Kung Fu performance brought cheers from all over the hall. Their performances attracted endless St. Paul's Girls' School students to come and learn about Chinese traditional culture. Course student Hanyue taught Kung Fu to almost a hundred St. Paul's girls and Course students Dian, Yuan, Veronica and Xuanyu taught St. Paul's girls Chinese calligraphy and wrote Spring Festival couplets together to celebrate Chinese New Year. Course students toured the school after the activities and enjoyed tailor-made talks by Director of Music of St. Paul's Girls' School and the school's Historian-in-residence.
Virtuoso Course students with High Mistress of St. Paul's Girls' School
At Dulwich College, students enjoyed a tailor-made talk by Director of Music of Dulwich College and former Director of Music of Eton College and received first-hand information on music education at British public schools.
Virtuoso Course students with Director of Music of Dulwich College and Former Director of Music of Eton College
Headmaster of Dulwich College with Virtuoso Course student Dian, who won a music scholarship to Dulwich College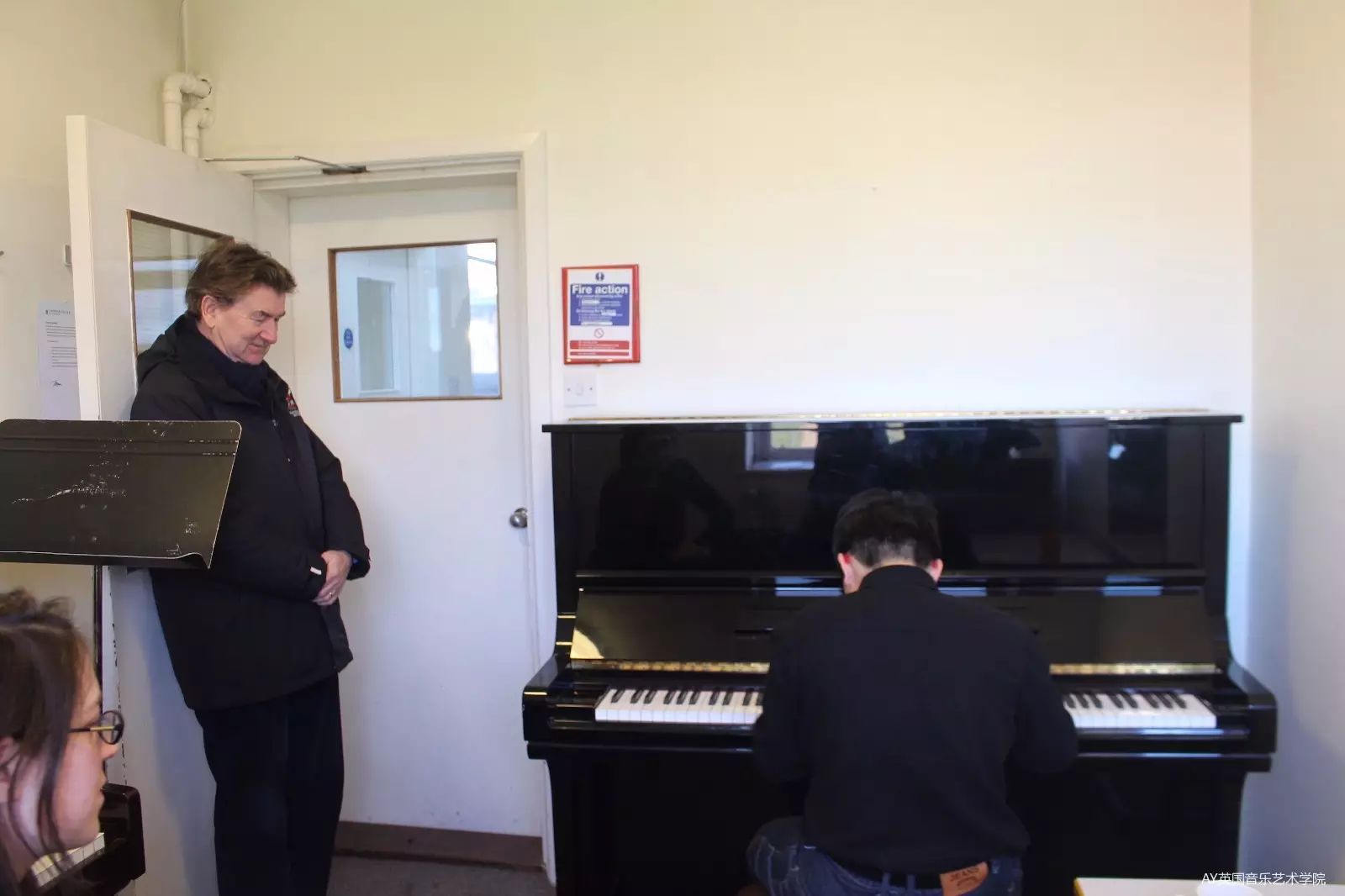 Virtuoso Course student Dian plays piano for Headmaster of Dulwich College

Virtuoso Course students teach students of St. Paul's Girls' School students Kung Fu and calligraphy
In-depth Tours of Exclusive Performing Arts Institutions
(点击小图放大)
Course students stepped into the core of British arts and culture, immersed themselves in the soul of arts, spirit of music and beauty of life.
At Royal Ballet School, the Principal took Course students around the School building and sat in different types of Ballet classes. Keeping the smile while sustaining a painful pose, curving the perfect jump when physically exhausted, Royal Ballet School students inspired the Course students with their high standards for themselves and their respect for art.
At Royal College of Music, Course students toured the College building under the guidance of a College teacher, sat in a piano lesson given by a College professor to his student, had discussion with current College students about their lives at RCM and showcased their musical skills. In their discussion, current College students were impressed with Course students' musical talents and was pleasantly surprised upon knowing some of the Course students practise more than 3 hours a day. They hope the course students will keep pursuing their dreams in music, keep enjoying music and hopefully one day, come to study at Royal College of Music. At Royal Academy of Music, Course students learnt about the history of different instrument families and enjoyed the sight of some of the finest instruments in the world. Students enjoyed fish and chips at the canteen of Royal Academy of Music and for a lunchtime, imagined themselves as Royal Academy of Music students.
Walking through Hyde Park, the sight of Royal Albert Hall took the students' breath away. After endless photos were taken, the students enjoyed a detailed tour of this amazing institution. They learnt the history of Royal Albert Hall and how significant it is in Britain's performance calendar. Students were amazed to know the Hall still pays the Royal Committee one shilling a year to his day, another example of respect for tradition and history in British culture.
At London Symphony Orchestra's rehearsal, Course students had the exclusive opportunity to come face to face with this top orchestra. They saw how world-famous masters such as Antonio Pappano and Janine Janson sculpted every musical details with the orchestra to bring the best performance to the audience.

Virtuoso Course students with Royal Academy of Music Principal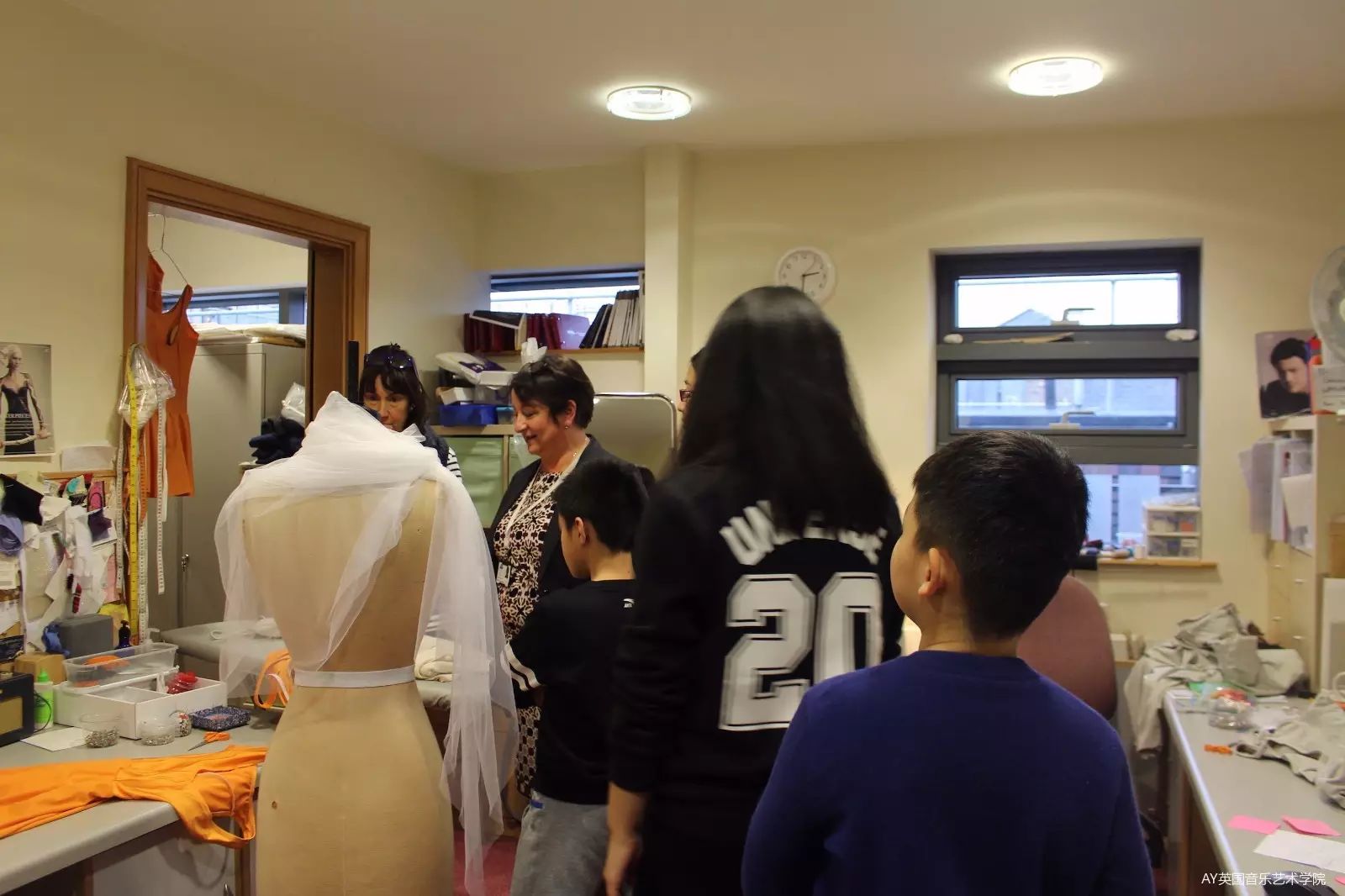 Royal Ballet School Principal took Virtuoso Course students to see the School wardrobe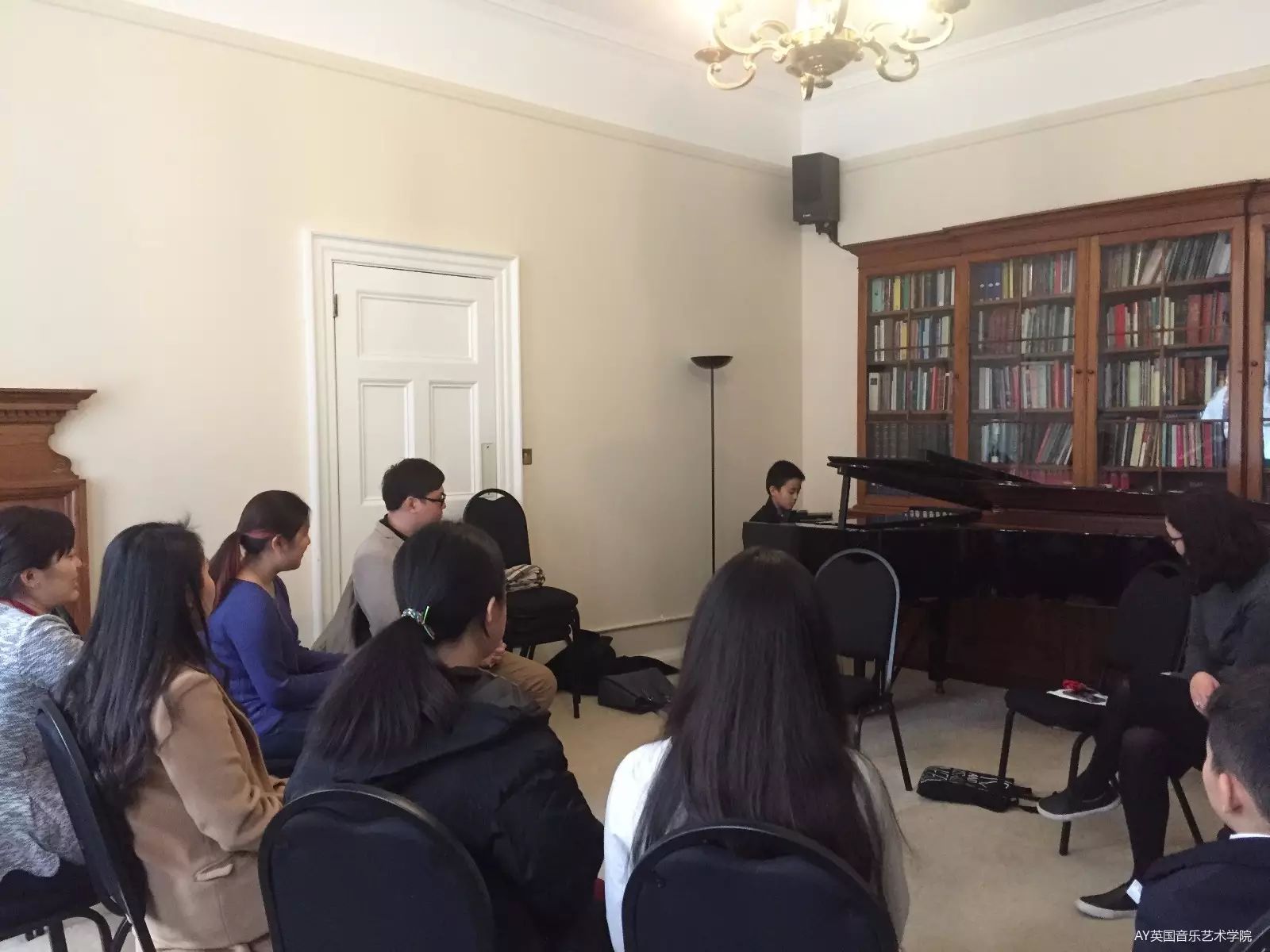 Virtuoso Course student performs for Royal College of Music students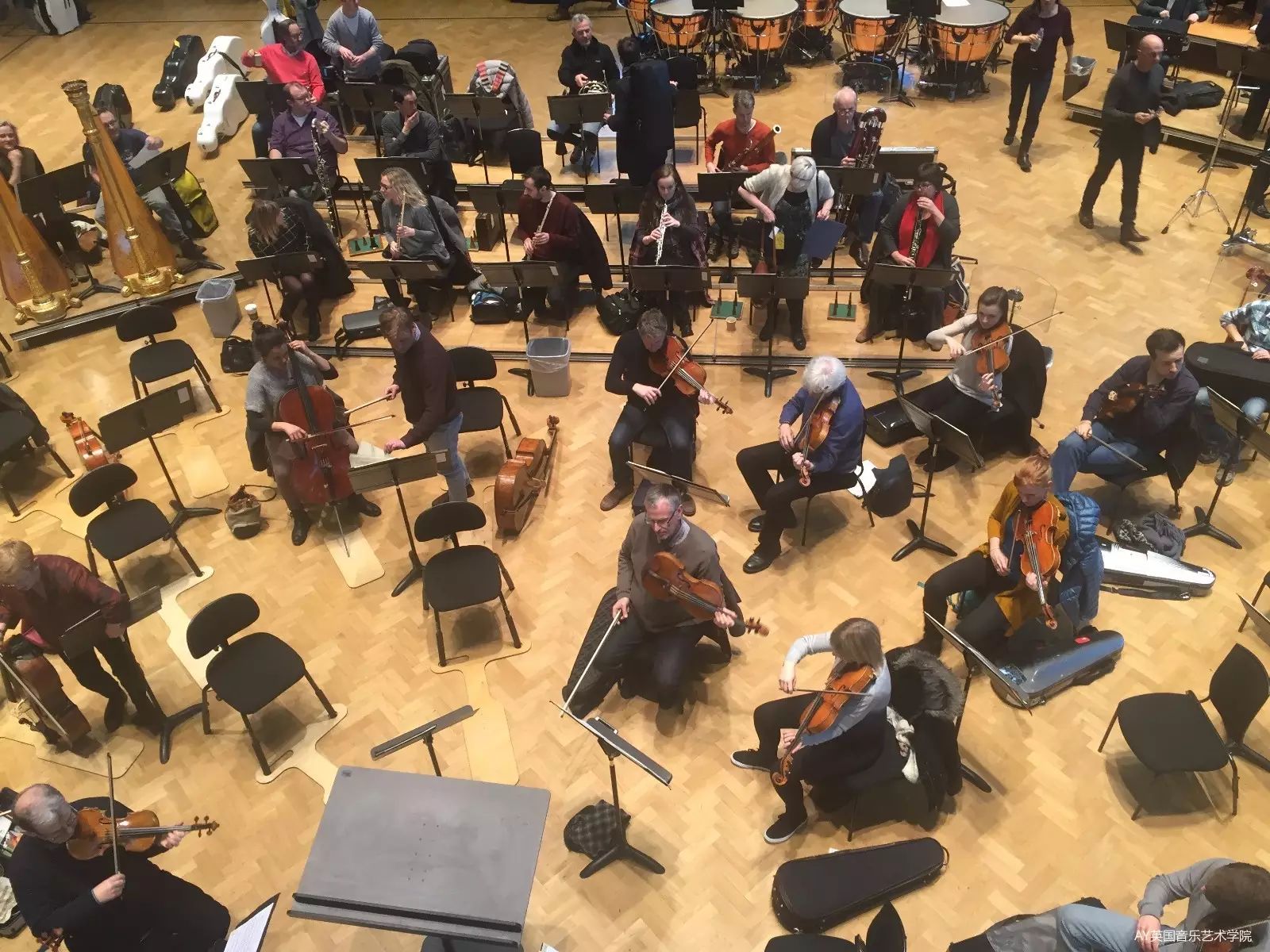 London Symphony Orchestra rehearsal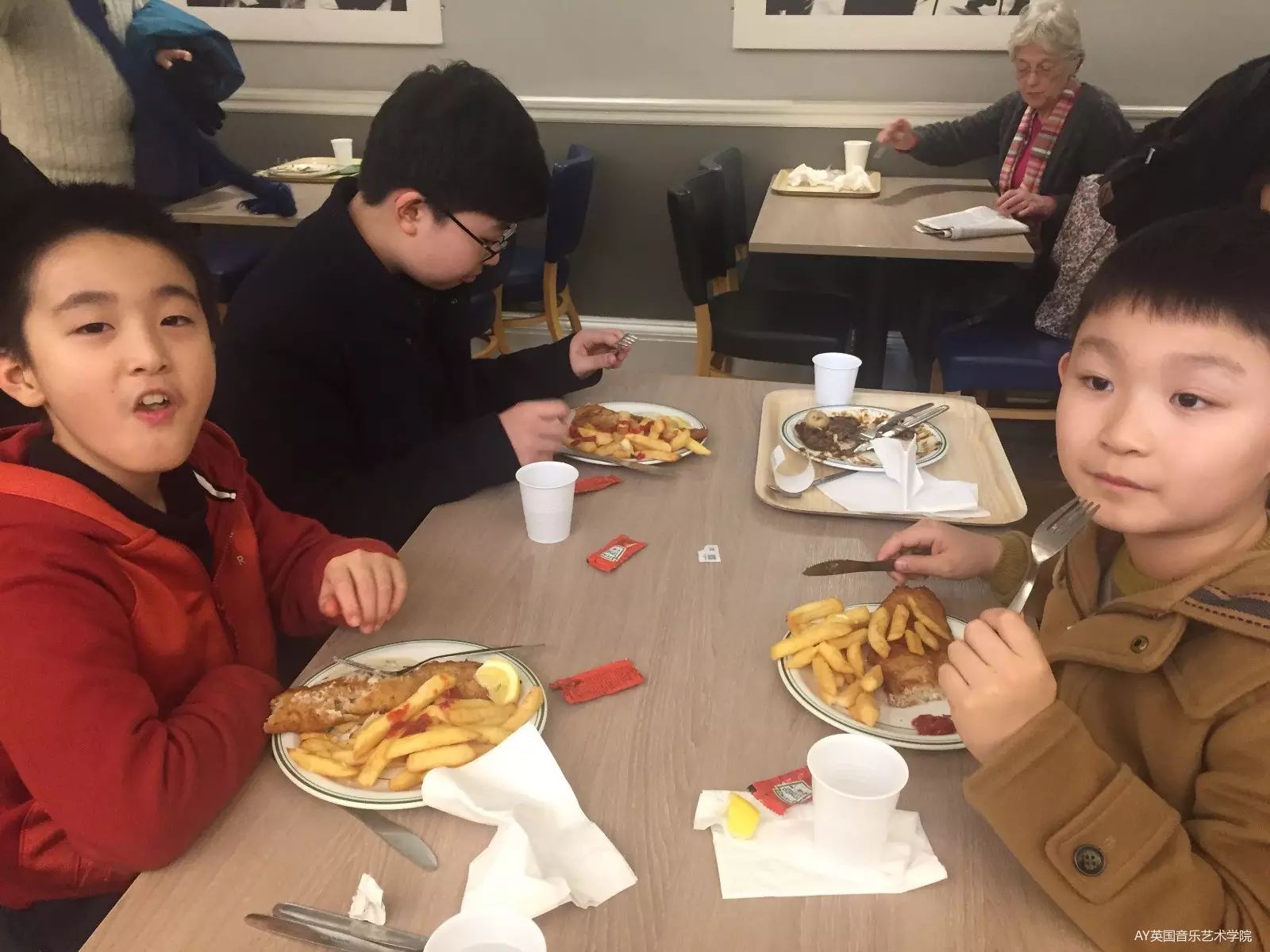 Students enjoy fish and chips at Royal Academy of Music canteen
Cultural Exchange with AY Academy Local Students
Virtuoso Course students visited two of AY Academy local students' homes. They chatted with students and their parents, enjoyed home-cooked dinner, English afternoon tea and gave impromptu performances of piano and kung fu.
To add to the highlights of the Course, students enjoyed a day in Oxford and Blenheim Palace with AY Academy student and founder Amy Yuan's good friend - Her Royal Highness Princess Alreem. Students learnt about the history of Christ Church College and Bodleian Library in guided tours and seeing books which are hundreds of years old added a magical touch to the day. They were overwhelmed by the grandeur of Blenheim Palace, explanations and stories by the guide brought the place to life and gave the students a glimpse of the lives of British upper class. Princess Alreem discussed many subjects with the students, including their studies, music, arts and I Ching. Princess Alreem was extremely impressed with the students' talents and believes that they will go on to achieve great things in their lives.
The cultural exchange with AY Academy's local students helped the Course students to see a side of British society that is not easily available to foreigners. They saw the differences and similarities of Eastern and Western cultures and felt the joy in the process of expressing themselves and getting to know others.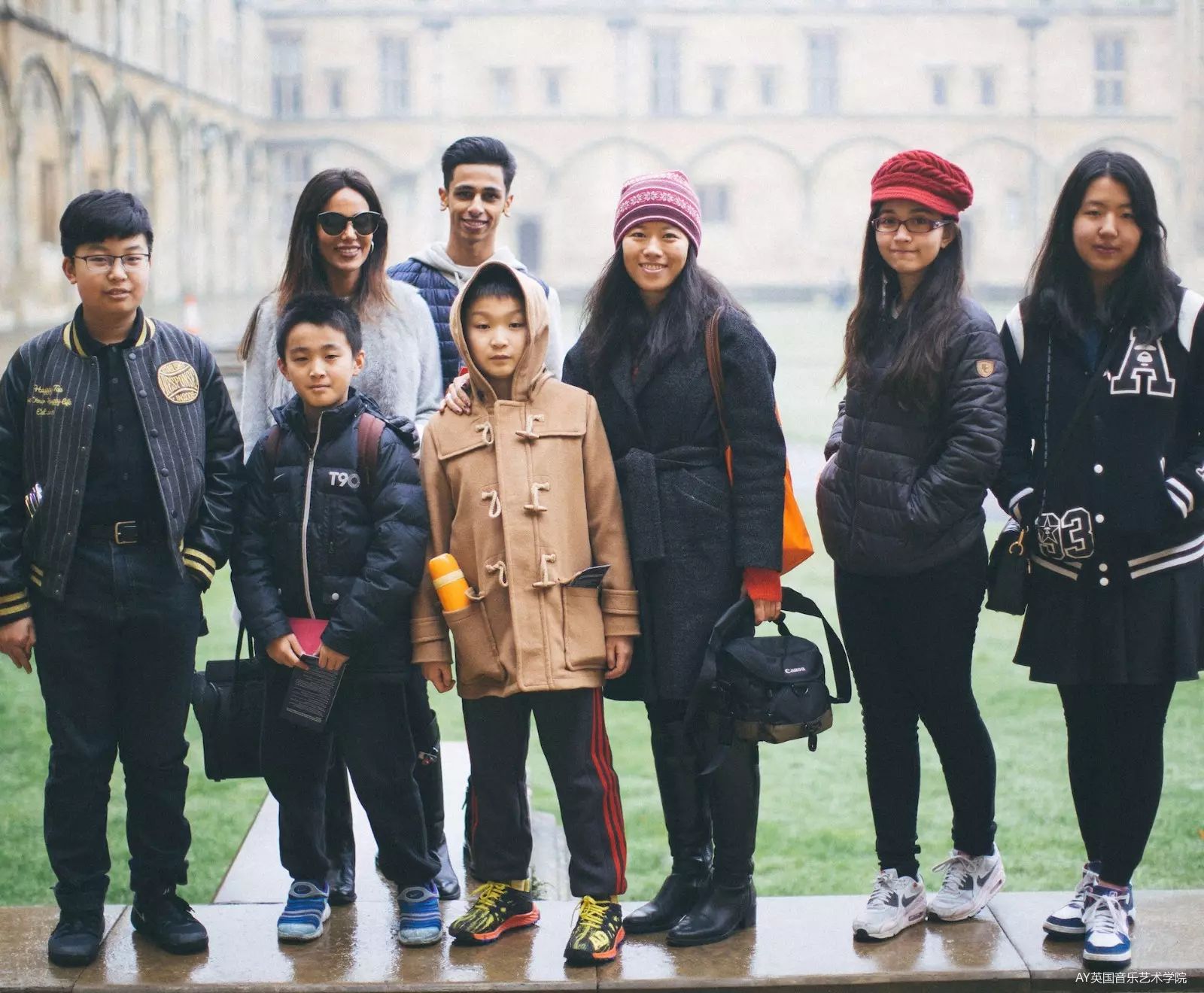 Course students with Princess Alreem
Impromptu performance at AY Academy London student's home by Virtuoso Course student
Afternoon Tea at Blenheim Palace
Christ Church College, Oxford
As the capital of the UK, with its strong cultural background and diversified social structure, London is different from any other city in the world.
London has numerous galleries and museums full of the finest artworks in the world. With five world-level resident orchestras and endless visiting top musicians and orchestras, Londoners enjoy the finest concerts all year round. Virtuoso Course made the most of what London has to offer. Course students enjoyed concerts by London Symphony Orchestra and London Philharmonic Orchestra, treated their eyes and minds to exquisite paintings and sculptures, breathed fresh air in Hyde Park and felt the pulse of history in Westminster Abbey. Course students absorbed as much as artistic essence as possible and planted the seed of to discover beauty in their hearts. In the future, no matter which city they live in or whether they are inside or outside of the concert hall, they can always extract beauty and art in every-day life and find inner abundance in the little things.
The world's top universities-Oxford and Cambridge, built in the twentieth and thirteenth century. Course students strolled on the old bumpy lanes, taken aback by the glorious architecture and the idea that they might come across the legendary Professor Hawkin anytime.

❖ Visiting National Gallery
Visiting Trinity College, Cambridge
Royal guards in Hyde Park
Professors' Recognition and Ongoing Learning
(点击小图放大)
AY Academy Virtuoso Course certificates are hand-signed by all Royal Academy of Music professors who taught on the course and Course Artistic Director Amy Yuan. The certificates are proves that the students took part in the course and also works as affirmation of the students' achievements during the course. Hand-written comments and advice by Royal Academy of Music professors and Course mentors will give guidance and direction in the students' future studies. Virtuoso Course recorded each student's masterclasses and gifted the videos to the students so that they can regularly review their progress and learn something new every time they watch it.
Reviews by Course Students and Parents
The best part about this trip was getting a look into a side of London that not many people are ever allowed to see. Touring, performing and even hosting Chinese culture workshops at St.Paul's Girls', watching world-renowned orchestras perform and rehearse, and getting to talk to so many talented and insightful people; these are experiences that can't be quantified, simply because they can't be bought. The AY Academy Virtuoso course provided me with opportunities that I wouldn't have been able to find anywhere else. This course has helped me learn so much more about the music world, and for that I am truly grateful.
​ ​ ​ ​ ​ ​ ​ ​ ​ ​ ​ ​ ​ ​ ​ ​ ​ ​ ​ —— Veronica (Course student)
AY Academy Virtuoso Course has been the highlight in my daughter's high school life. This course organised and led by Miss Yuan has a focused purpose, clear positioning, rich resources and professional execution. In the two weeks, the students experienced the lives of professional musicians and music students in the most exclusive performing arts institutions and organisations. The masterclasses with Professors of Royal Academy of Music helped the students to see the level of technical perfection and the depth of musical execution they could one day achieve. In terms of the students' living in London and cultural exchange, Miss Yuan made thoughtful arrangements such as the excellent location and service of the hotel, clean and healthy meals, Chinese and western cuisine combination. Students stepped into the world famous London museums and galleries in London, visited Oxford and Cambridge. They took part in classes and activities at St. Paul's Girls' School and gave music and Chinese cultural performances. Miss Yuan arranged for the students to visit AY Academy's local students' homes which adds another dimension to the Course. Both my daughter and I think that the Course delivered more than what we expected and very much worth recommending! We are grateful for Miss Yuan's whole hearted effort and believes that the Course has a very bright future. If any parent had questions regarding the Course or wanted to know more details, please don't hesitate to contact me.
​ ​ ​ ​ ​ ​ ​ ​ ​ ​ ​ ​ ​ ​ ​ ​ ​ ​ ​ ——Ms Hua (Mother of student Veronica)

AY Academy Virtuoso Course has had profound impact on my child. The Course not only broadened her horizon and vision, it also helped her to have the determination to focus.
The Course helped her to have an understanding of British private and performing arts education so she can compare it with the education she's been receiving in China. The passion and respect British people have for music inspired her and meeting a real-life princess for the first time, elegant and down to earth, gave her another perspective of life.
Masterclasses with Royal Academy of Music Professors, world-class classical concerts, London Symphony Orchestra rehearsal, Royal College and Academy of Music, my child is filled with admiration for the focus and high standards presented by these professional musicians and institutions. Upon returning home, she told us how much she wants to practise and progress on the piano. The most important impact of this Course was to help her discover the charm and beauty of music and art.
I am very grateful to Miss Yuan for her thoughtful arrangements of the Course and the whole family are thankful that our child had the opportunity to have life-long benefits from the Course.
​ ​ ​ ​ ​ ​ ​ ​ ​ ​ ​ ​ ​ ​ ​ ​ ​ ​ ​ ​ ——Mrs. Yan (Mother of student Yuan)
AY Academy Virtuoso Course had well-knit and efficient schedule and timetables which were very suitable for Chinese young musicians, this is because of two reasons: One is that the Course focused on broadening students' vision and raising students' overall artistic attainment. Chinese young musicians and artists tend to focus more on techniques and lack on both the knowledge related to their art and the accumulation of artistic mastery. Virtuoso Course had a clear focus on solving this problem by taking the students to museums and galleries, Oxford and Cambridge and concerts and rehearsals by world-famous orchestras. These experiences helped the students to observe true culture outside of the masterclasses, it's a true trip of art. Two is that the Course gave its students the exclusive opportunities to take part in lessons, activities and rehearsals at top British private schools to communicate with school students and understand British private school life; to visit AY Academy's local students' homes to experience British family life. In the process, the differences between Western and Eastern education and culture were highlighted, Course students were motivated to open themselves up and learn to exchange and cooperate.
Huge thanks to Miss Yuan for her excellent arrangements and organisation, I hope Virtuoso Course will have lasting success!
​ ​ ​ ​ ​ ​ ​ ​ ​ ​ ​ ​ ​ ​ ​ ​ ​ ​ ​ ​
​ ​ ​ ​ ​ ​ ​ ​ ​ ​ ​ ​ ​ ​ ​ ​ ​ ​ ​ ​ ——Mrs. Liu (Mother of student Dian)
AY Academy Virtuoso Course has been the most beneficial activity my 10-year-old son Henry has taken part in. Firstly, the masterclasses had a great impact on him. He started practising his piano as soon as he got home, not only he has made obvious progress, his passion for playing music has been hugely inspired.;Secondly, there was a wide range of cultural experiences and exchanges during the Course. Visits to Oxford and Cambridge, Dulwich College and St. Paul's Girls' School and AY Academy's local students' homes, Henry was astounded by the grandeur of Bodleian Library, intrigued by the learning methods of British private schools and shown the possible paths of his future studies. Thirdly, living by Hyde Park, lingering in museums, galleries and churches, Henry had a taste of how to live artistically and realised that learning can make him happier. Lastly, Henry showcased Chinese traditional culture in the exchange activities and felt the joy of bringing Eastern and Western cultures together. His performance of Kung Fu was extremely popular with students at St. Paul's Girls' School and a common interest in I Ching pulled Henry and Princess Alreem into deep discussions. He realised that there is no good and bad between cultures, only differences. An unexpected bonus of the course was that the other students on the course were very good role models for Henry, it is very important for a ten-year-old to have good examples to look up to.
Thank you very much Miss Yuan for your thoughtfulness and diligence, accompanying the students throughout the course and organised a course of such quality and finesse. I sincerely hope that AY Academy Virtuoso Course will be a lasting success so that my younger child can take part and benefit from it in the future.
——Mrs. Shen (Mother of student Henry)

The benefit of having Xuanyu take part in AY Academy Virtuoso Course has been much greater than we expected.
Our purpose of sending our child on the course was very simple - to gain different perspectives on music. In reality, my child harvested so much more. Not only in music, in fact, not only in art, the Course has helped my child to improve in many aspects of life such as getting along with other people, learning British traditions and customs and broadening his horizon and vision. When Xuanyu came out of the arrivals exit, I saw the newly-gained confidence in his smile. Fourteen days in a foreign country, travelling without parents for the first time, for Xuanyu, who is only nine, the Course has no doubt been an invaluable opportunity for him to transform and grow.
I have also learnt a lot as parent, most of it came from the communication I had with Miss Yuan post-Course. Miss Yuan shared with me all the details of Xuanyu's daily studies and activities, discussed with me all aspects of Xuanyu's behaviours especially things I should pay special attention to. These discussions helped me to have clear objectives in my future parenting strategies and enabled me to look at Xuanyu's education and upbringing from another perspective. This has been an unexpected bonus.
Heartfelt thanks to Miss Yuan. Thank you for taking the students into your private circle in London which made the Course feel more private and exclusive. Thank you.
——Mr. Chang (Father of student Xuanyu)